Professional technical translation
When it comes to technical translations, accuracy is key. The slightest error in translation can lead to serious consequences.
Trying to do a technical translation yourself can be a very difficult, time-consuming process.

We always select a translator with previous experience from your technical field.
Our translators only translate into their mother tongue. In fact our policy is that the translator must also live and work in the country where the technical translation will be used.
Translation of technical documents
Industry-specific technical translations
Comactiva has been in business for over 25 years, and we have built up an extensive network of translators with technical skills and expertise.
We provide technical translations in a wide range of industries, often focusing on technical specifications, user manuals, software and hardware interfaces, product catalogues, drawings and much more.
The languages vary, but the most common pair for technical translation is Swedish and English. Technical translations into English are the most common, followed by technical translation from English into Swedish.
Naturally we translate into all the world's business languages, the most common sectors being automotive, aeronautics, transport management, measurement technology, environmental technology/clean tech, telecommunications/telecom, medical technology/med tech, architecture, the built environment and many more.
We translate materials and texts about advanced technical solutions, and make sure the industry-specific terminology is correct and up-to-date.
Consistent technical translations
We use the latest technology in the language services sector to ensure that we can deliver accurate, professional technical translations. We do this using CAT (Computer Aided Translation) tools, which help us to map and save customer- and industry-specific terminology.
Among other things, CAT tools ensure that all technical translations are consistent – something that's particularly important for recurring assignments. We use term bases and translation memories, where previously translated texts are stored and serve as reference material, ensuring that all technical translations are consistent and up-to-date according to the latest specialist and company-specific terminology.
Using CAT tools is a way to shorten turnaround times and keep costs down for technical translations.
At Comactiva, we use CAT tools that are compatible with most file formats. If you require a specific file format for your technical translation, we consider this with you and create a translation process that suits your particular needs.
Technical translation Swedish to English
The fastest and most reliable way to produce an accurate technical translation from Swedish to English, or another language pair, is to hire a professional translation agency like Comactiva.
The technical industry is full of complex terms, and if you are not sufficiently familiar with the specific technical sector or comfortable with the two languages, it is virtually impossible to produce a correct technical translation.
English is one of the world's most widely spoken languages and is often the language of choice in multinational workplaces. At Comactiva, we provide many technical translations from Swedish into English and vice versa, but also into many other languages.
In our translation process, it is vital that we maintain an active dialogue with you, the client. You may have company-specific terms that you wish to include in your technical translations. It is important that we understand the purpose of the texts, and their intended message and target audience. We therefore ask for reference material which we share with our professional translators, who can then quickly familiarise themselves with your company's language and tone of voice, and produce accurate translations in line with your needs.
If you choose Comactiva for your technical translations from Swedish to English, you can always count on a high-quality result.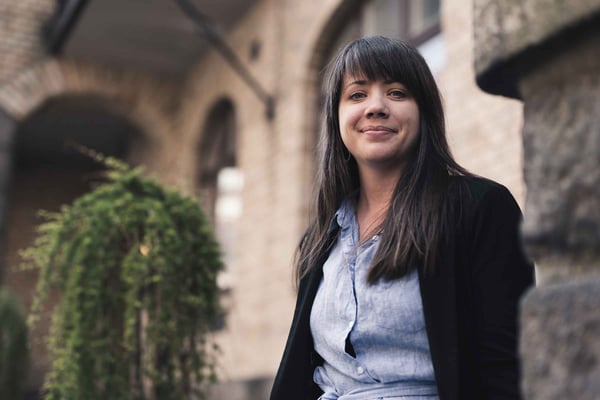 Customer cases
Sustainable translation for Hexatronic
Environment and sustainability are dealt with differently in different parts of the world. For global players, it can be a challenge to communicate their sustainability efforts in a way that speaks to different markets, but help is at hand.


"Comactiva always deliver on time, and my contact Anna is always quick to answer any questions we may have."
Susann Dutt | Sustainability Consultant, Hexatronic
Read more
Common questions about technical translation